WHAT SKIN ISSUES ARE COMMON AMONG BABIES AND KIDS?
Atopic eczema is the most common form of eczema often developed when they were born, a condition that causes the skin to become itchy, dry and cracked.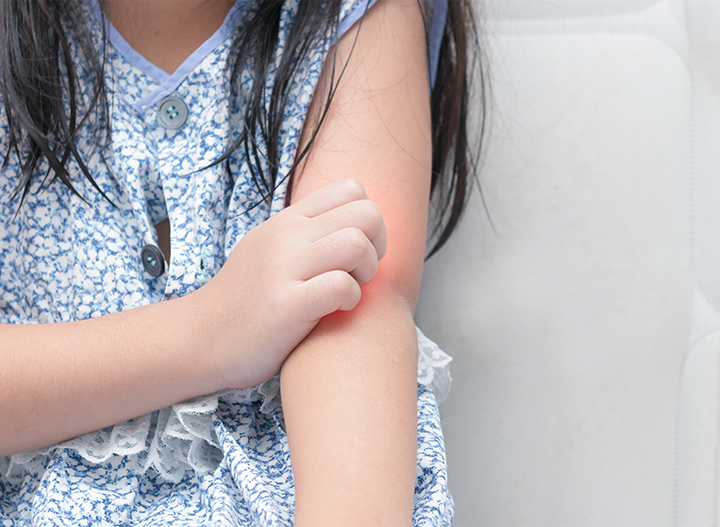 How would i know if my baby or child has eczema?
Eczema in babies often appears when they are a few months old, with a red, dry rash, that is usually itchy (you will notice your baby rubbing or scratching the area). This rash may be on the face or body, in front of the elbows or behind the knees.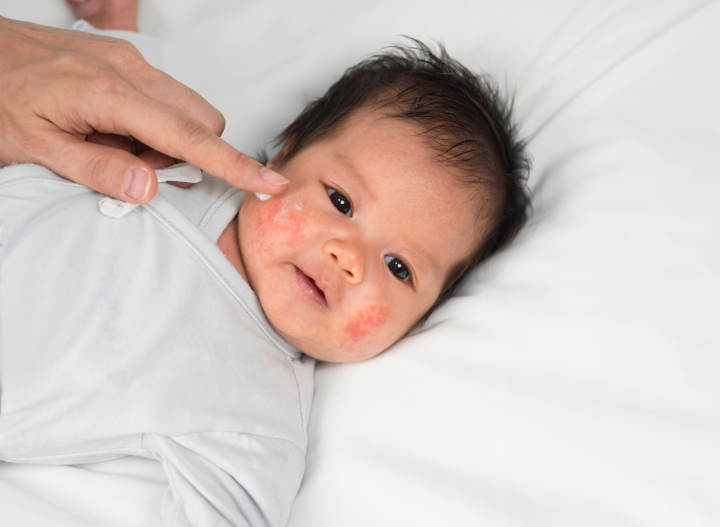 What is causing this?
Eczema is caused by a mix of genetics and the environment the baby or child is exposed to. The condition results in their skin barrier being more porous than it should be, and their immune systems more reactive than they should be.
HOW DOES SUU BALM HELP WITH NEWBORN BABIES & KIDS SKIN?
We understand how persistent itch and unexpected rashes can disrupt your baby & kid's day and make him/her irritable. Suu Balm Kids are developed to help with rapid relief for newborn onwards.
OUR WASHES AND CLEANSERS
Ultra-gentle cleansing:

With the most gentle ingredients.

Leaving the skin soft and supple:

With 5 types of moisturising ingredients.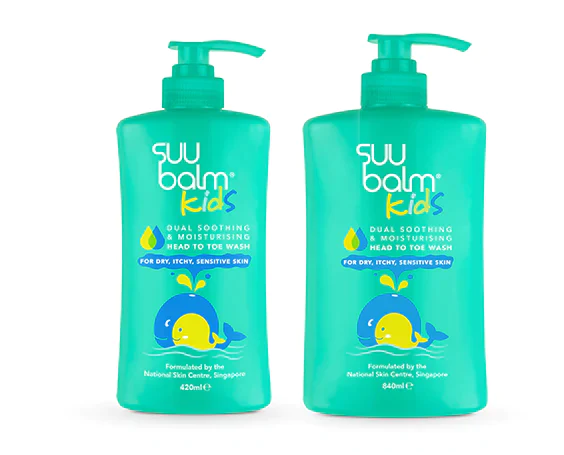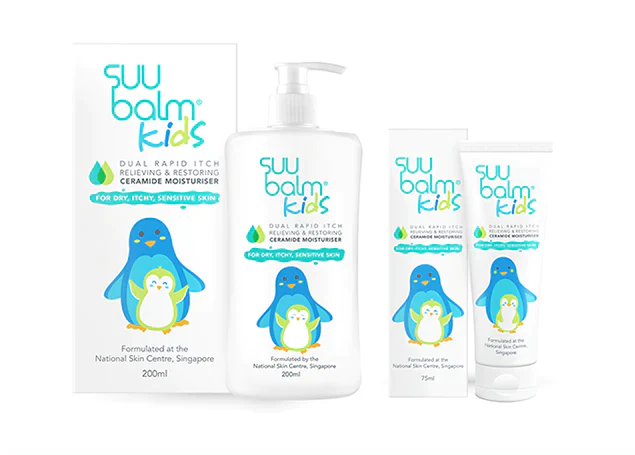 Our creams and Sprays
Relieve itch in minutes:

With natural cooling menthol.

Restore the skin barrier:

With skin-identical ceramides.
Suu Balm products were developed after years of dermatological research at The National Skin Centre in Singapore. All our products are proven to be free from harmful ingredients, hypoallergenic and safe for all skin types especially on dry, itchy and sensitive skin.
Recommended Products
Default Title / RM 169.90

(BUNDLE A) 1 x 420ml + 1 x 75ml / RM 167.30

Default Title / RM 309.90

Default Title / RM 247.50

Choosing a selection results in a full page refresh.