A GENTLE FORMULA SUITABLE FOR ITCHY & SENSITIVE SKIN TO THOROUGHLY CLEANSE, MOISTURISE & NOURISH THE SKIN
• Formulated by the National Skin Centre (NSC)
• Soap, SLS/SLES, preservative and fragrance free.
• Gentle and premium ingredients to cleanse, moisturise and soothe tender skin.
• Great moisturising effect with natural and moisturising shea butter.
• Sodium Hyaluronate-hydrophilic water retaining technology to keep your skin hydrated.
• For 94% of users, the Suu Balm™ Gentle Moisturising Facial Cleanser is moisturizing.
• For 83% of users, the Suu Balm™ Gentle Moisturising Facial Cleanser is gentle and non-irritating on the skin.
• Hypoallergenic and matches skin's pH.
*survey done in July 2019, data on file.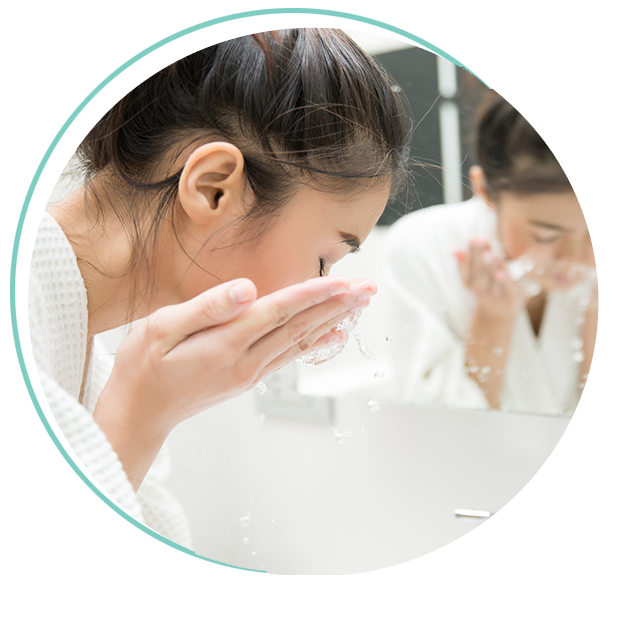 INGREDIENTS CAREFULLY CHOSEN TO BE SUITABLE FOR DRY & SENSITIVE SKIN
SOAP, SULPHATE, SLS/SLES FREE – PRESERVATIVE & FRAGRANCE FREE
WATER RETAINING TECHNOLOGY FOR SOFT AND SUPPLE SKIN  – GENTLE AND MOISTURISING CLEANSING
HYPOALLERGENIC – MATCHES SKIN'S pH – SUITABLE FOR ALL SKIN TYPES
Water, Cetyl Alcohol, Butylene Glycol, Sodium Hydroxyacetophenone, Caprylyl Glycol, Lactic Acid, Butyrospermum Parkii (Shea Butter), Sodium Hyaluronate
WHEN TO USE & NOT TO USE
Use to gently cleanse your face. Massage a small amount onto wet skin. Rinse and pat dry. For best results, apply Suu Balm Cooling Itch Relief Facial Moisturiser after cleansing and drying. Do not use if you are allergic to any of the ingredients.